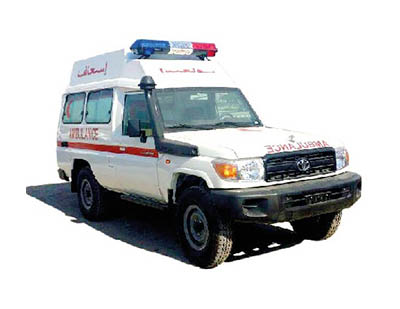 1st Responder vehicles are usually converted 4×4 SUVs. These kind of ambulances offers the key advantage of easy maneuvering through crowded and narrow streets. First Responder has the solution for all Medical transportation needs. No matter if your need is an acute illness or injury in Butler County.
Specifications
Extended Aerodynamic Fiberglass Roof (Optional) Interior Medical Cabinets Easy access power distribution panel Electrical Outlets: 12VDC plugs and 220VAC (Optional) are provided. Warning Lights ,Interior Lighting Medical furnishing can be provided according to the client requirements.
♦ Portable Oxygen unit.
♦ Portable suction unit.
♦ Main roll-in coat.
♦ Folding stretcher.
♦ Sphygmomanometer.
♦ Stethoscope.
♦ First Aid Kit.